About Us
Liquifusion Studios provides technology consulting services to small and mid-sized businesses. We have a core group of business technology specialists who are creative, reliable and hard-working.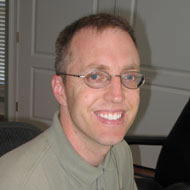 Doug Harrison
Founder & President
Doug passed the CPA exam in 1990 and began his career with Price Waterhouse. As an auditor, he worked with clients such as Walt Disney, Tupperware and Baxter Industries. He started his own consulting business in 1999 and has been providing custom database and website development to various small businesses and state agencies ever since. His focus has been working with small business owners to make their businesses more effective through the use of technology. Doug uses his extensive financial and small business background to your advantage when building database and online systems.
"My experience has been that most application and software developers who serve small businesses know how to build cool stuff, but don't know how to build an efficient, reliable and effective system. Most are unfamiliar with the reconciliation concept—making sure they have control numbers for any amounts and balances. I ask one simple question—how do you know it's right? If I can't answer that—I know the system isn't ready."