Portfolio
Our clients meet their business goals with help from our websites and web applications.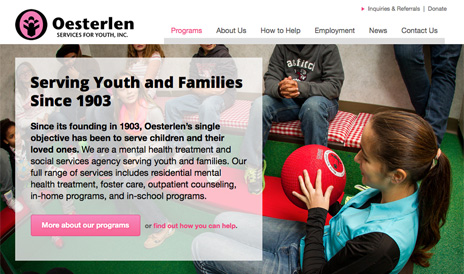 Website and referral tracking system.
Oesterlen Services for Youth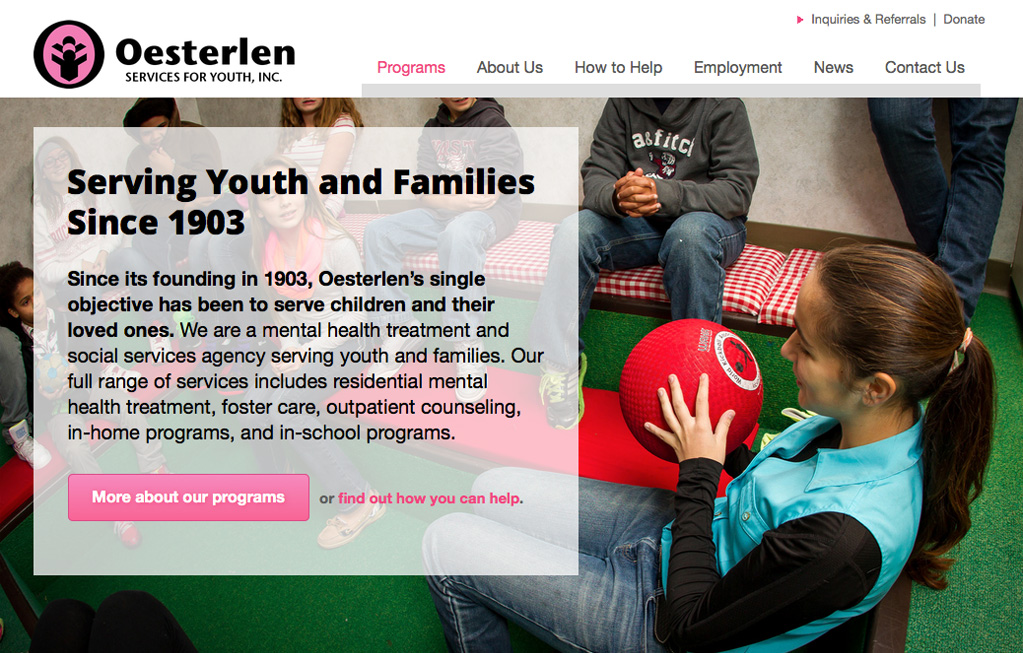 We helped Oesterlen tell their story better on the web with a cleaner website design, professional photos, and clearer and more succinct copy.
We also developed a security-compliant online donation system and a system to collect and manage incoming referral requests.
×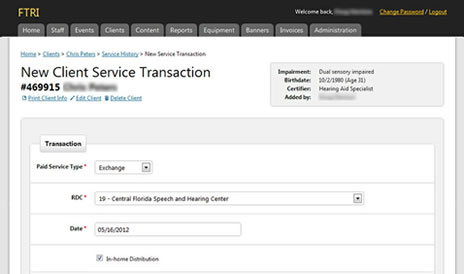 CRM, employee, and associate portal.
FTRI AIMS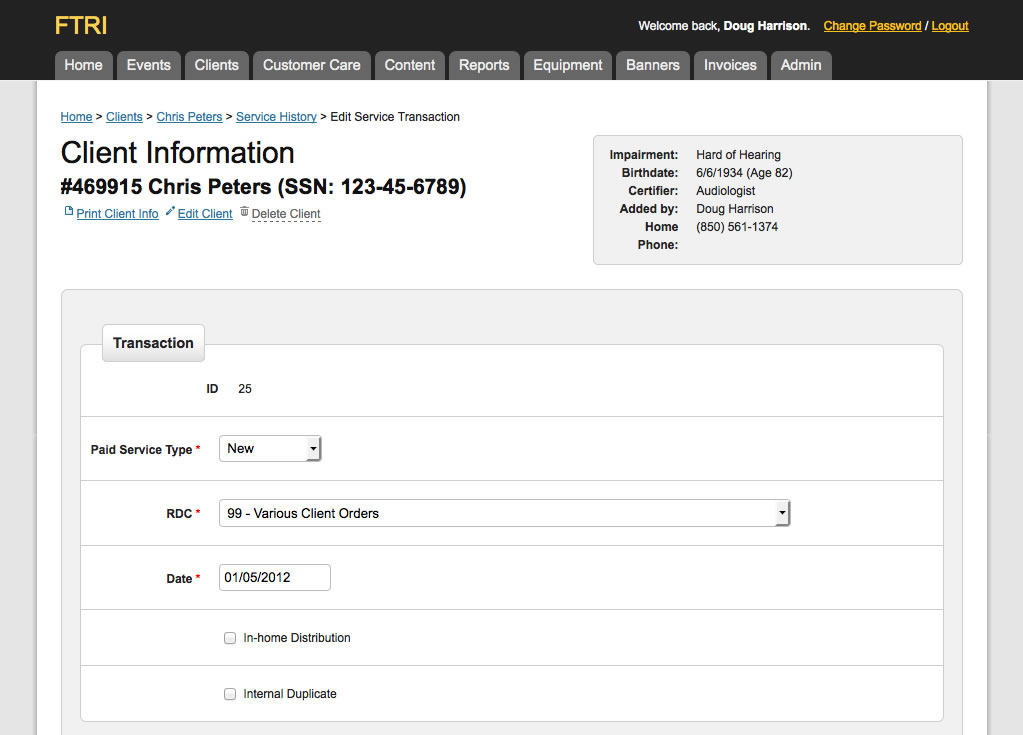 The AIMS system is a mission-critical system for tracking Florida Telecommunications Relay, Inc.'s clients, services provided, and equipment. We migrated a legacy FoxPro database to newer web-based technology, and now FTRI has vastly improved access to its data and reports. FTRI is now able to run their operations smoothly and smartly.
Other Features
Workflow for managing internal invoicing for FTRI's multitude of Remote Distribution Centers.
Extensive permission handling.
Forms that do a lot of work without requiring a page refresh.
×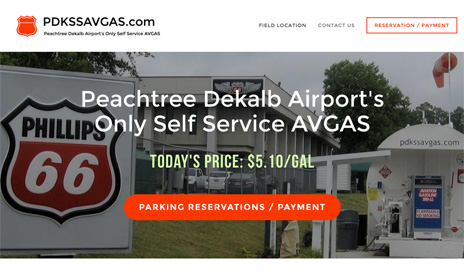 Website and parking reservations/payment system.
PDKSSAVGAS.com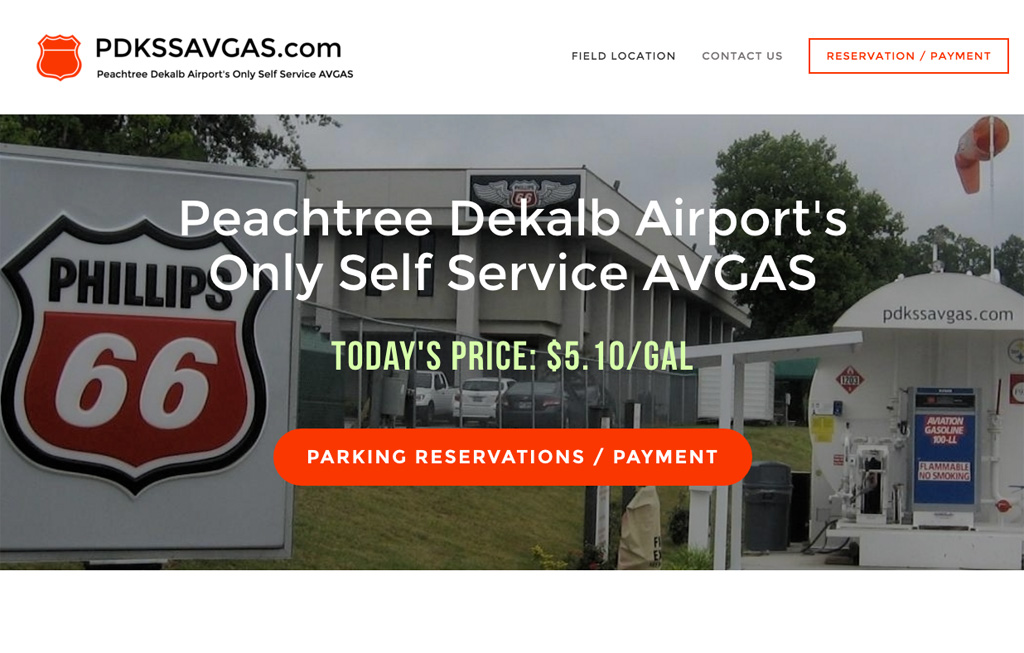 PDKSSAVGAS.com wanted a simple 2-page website, and we felt that the Squarespace platform was a perfect fit. We set up the site, chose a theme, and tweaked it for PDKSSAVGAS.com's brand. Now their staff can log in and update the content on the site easily.
The site also allows pilots to reserve and pay for transient parking spots online. We built this small application using the Ruby on Rails framework.
×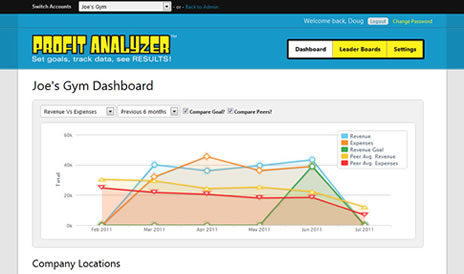 Tracking and accountability for key fitness business metrics.
Fitness Profit Analyzer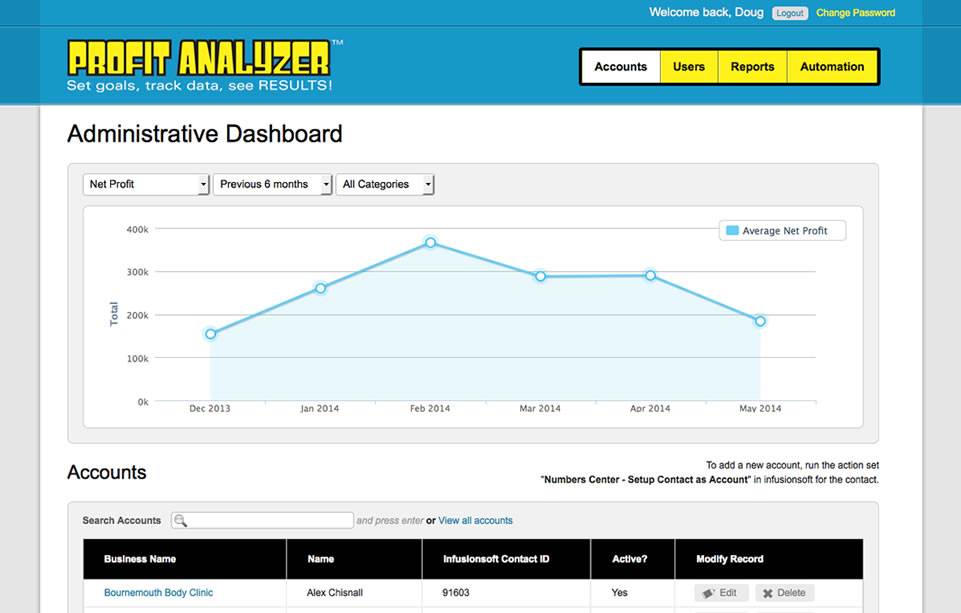 Net Profit Explosion teaches through doing. NPE's clients log in to Fitness Profit Analzer to track key sales, marketing, and cost data. The web application provides reports and allows clients to compare their results to businesses similar to theirs.
×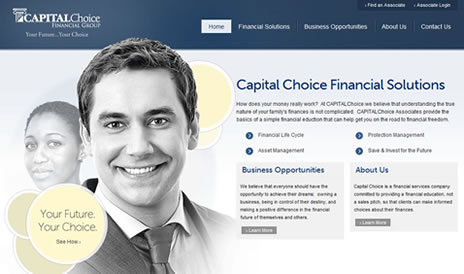 Selling financial solutions on the web.
Capital Choice Website Redesign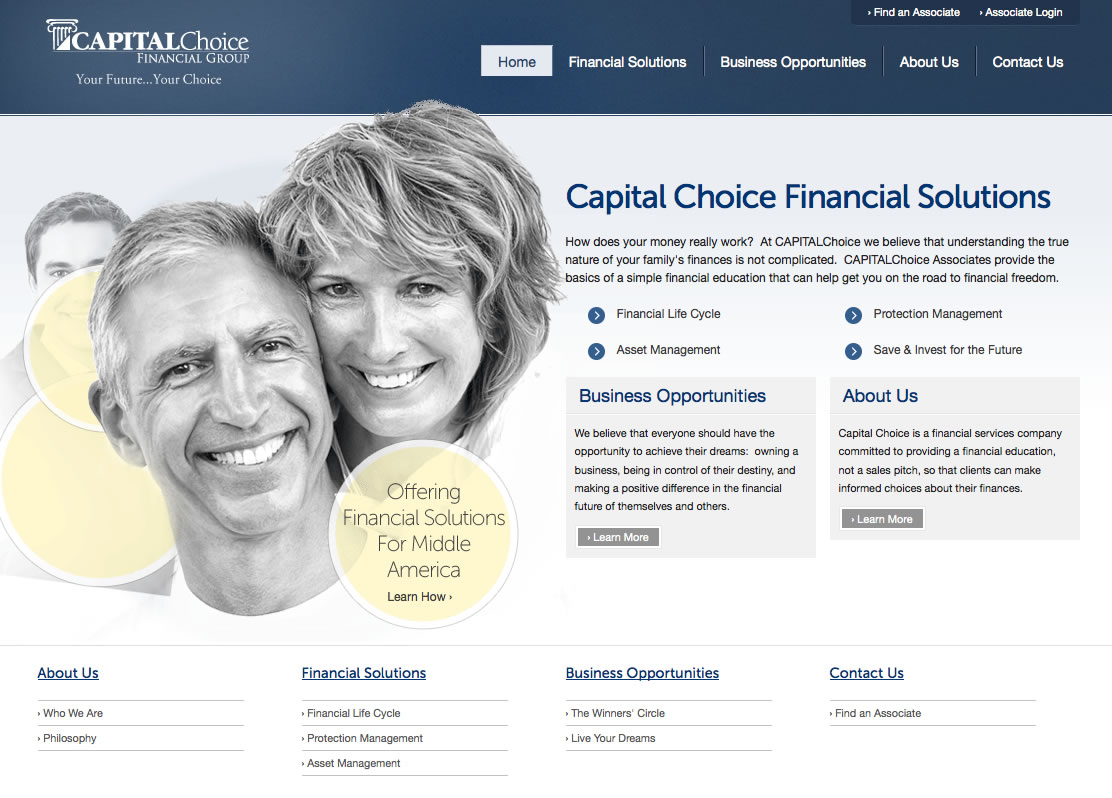 Capital Choice needed a web presence that did a better job of informing and persuading prospective clients. We re-imagined and created wireframes of a new flow of content, designed the new site, and implemented it on our Reservoir content management platform.
×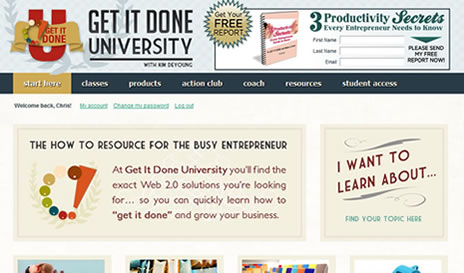 Membership site for coaching businesses to success.
Get It Done U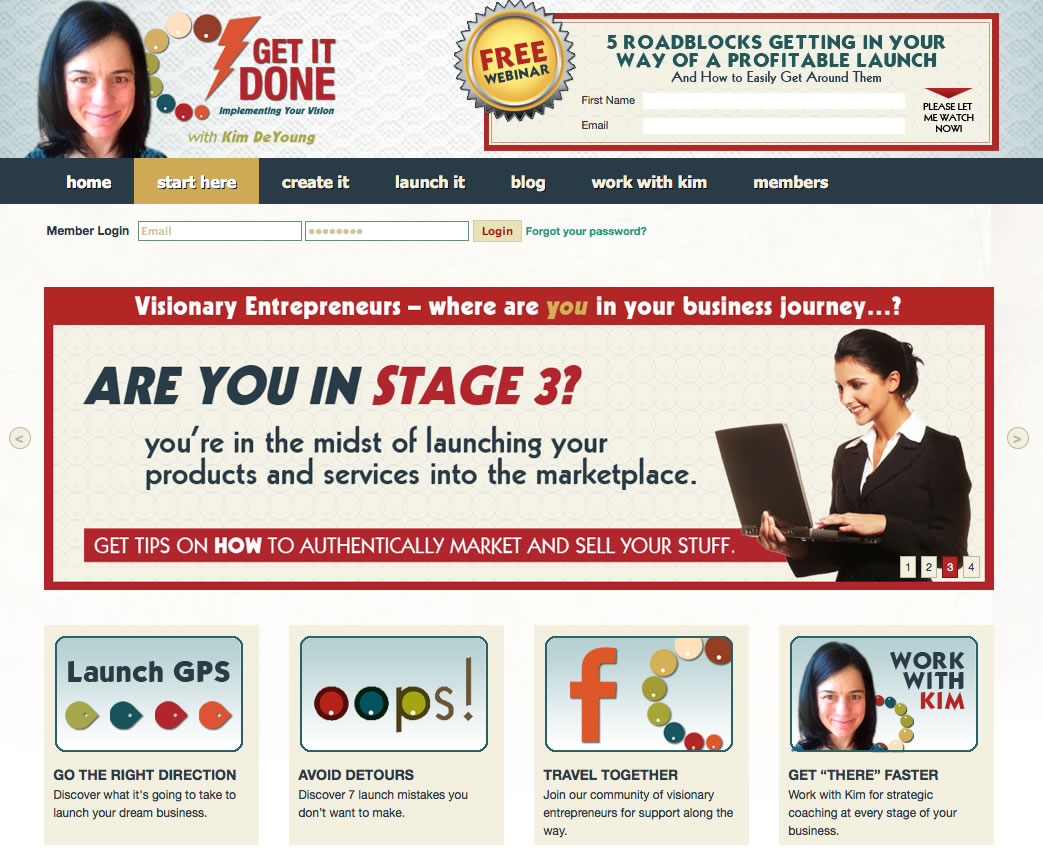 Kim selected our Reservoir membership website platform to host her platform of informative courses. Kim blogs regularly on her new site and continues to grow her membership base.
×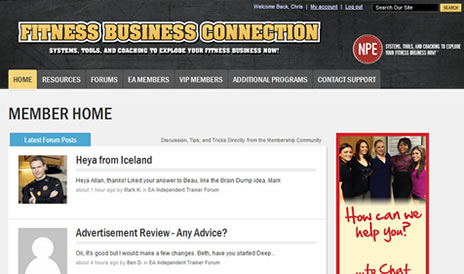 Premium community site for fitness business owners.
Fitness Business Connection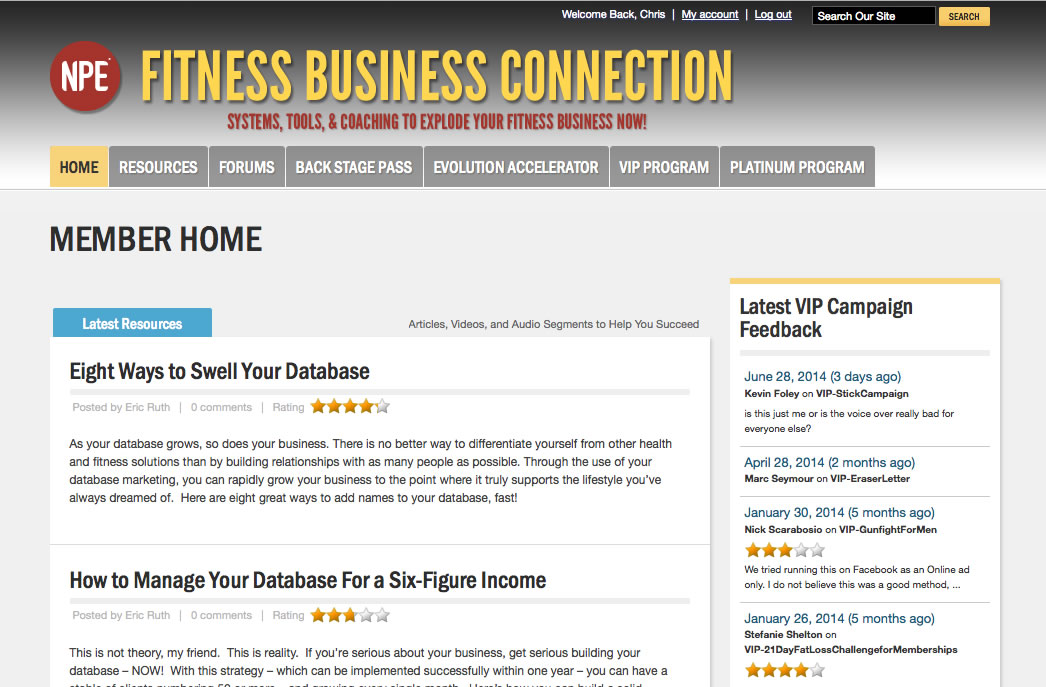 Net Profit Explosion uses our Reservoir membership website platform to educate and connect its members. We also developed their VIP Campaigns database, where members can read up on new marketing ideas and post their feedback.
×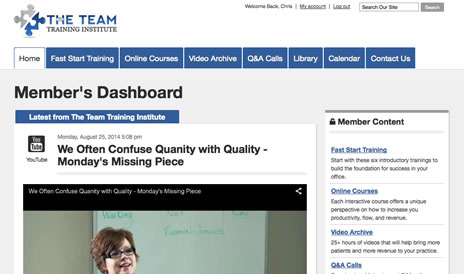 Membership website for dental practices.
The Team Training Institute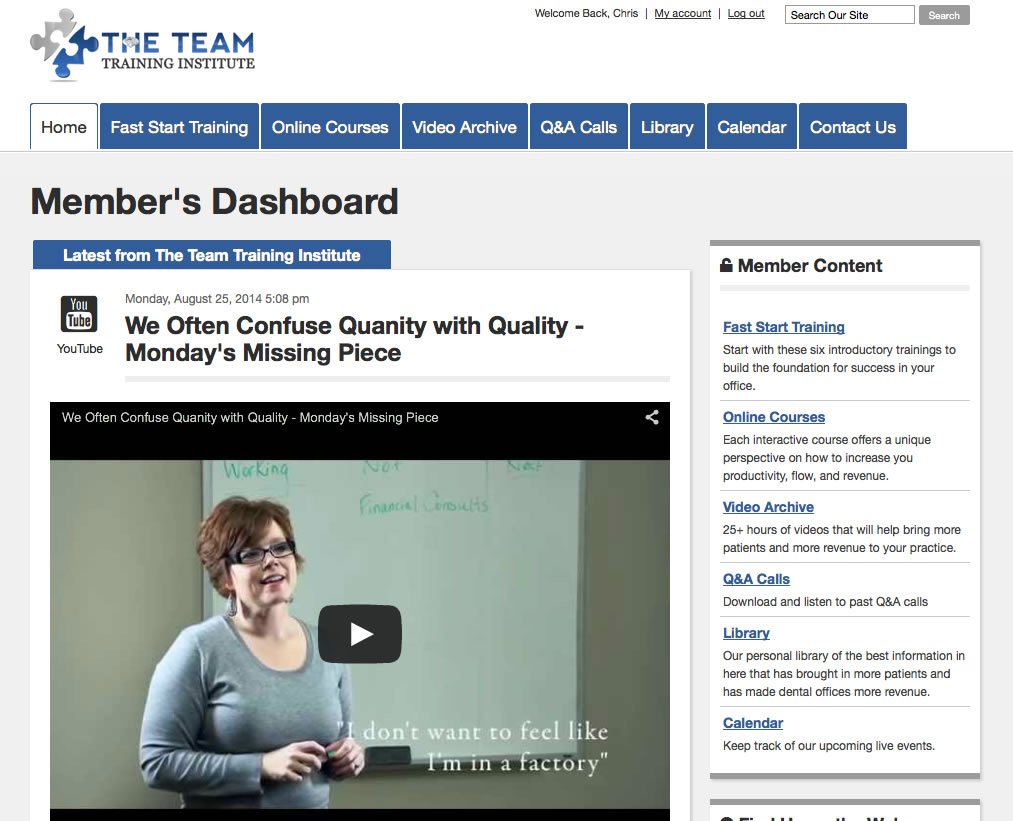 Our Reservoir membership website system allows The Team Training Institute to create a library of helpful how-tos, courses, and documents for their clientele. The member dashboard integrates data from several of TTTI's marketing channels: YouTube, podcasts, blog posts, and Google Calendar.
×